Level Up in eSports Betting
Welcome to Gamopo, a portal made for gaming bro's who are interested in betting on their favorite competitive eSports games. 
If you are looking for the next best offer, the next best advice and the next best eSports betting resource, then you are at the right place.
We empower players with knowledge, through our guides, resources and reviews of betting sites.
This gives our visitors the power to make great decisions, which leads to a fun, care-free betting experience.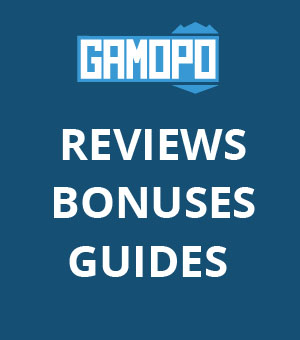 Here's a quick sneak peek of what you will learn at Gamopo:
How to get started with eSports betting
How not to get scammed by a shady website
How to deposit, place a bet and cashout
How to find the best place to bet, based on your preferred payment method
Where are the best bonuses and how to claim them
How to analyze and predict matches and tournaments like a pro
Which are the best betting strategies for betting profitably
And much more…
We are gamers, first and foremost. We have been gamers for as long as we can remember.
Therefore, we started this project from a common vision, which is to make the eSports betting industry bigger and better than the traditional sports. We know that sounds crazy, but it is possible with a great community.
We plan on achieving that by being the voice of players and getting everyone's honest opinion out. The prime example for that is the fact that we already have a constant two-way communication with our newsletter subscribers — for which a perfect example is this poll about the best CSGO betting sites.
If you're into eSports betting, then Gamopo is a place you can call home.
As a Trooper, you are getting honest reviews, best betting tactics, in-depth match analyses and most importantly – a website where your voice will be heard.
And btw, we would LOVE to connect: