Introduction to eSports Betting [Beginner Guide]
There is an aura of hype surrounding the word "eSports" at the moment, that it somehow makes you want to learn literally everything about it and become an active member of the community.
However, there are things in this industry that are so confusing that they probably made you feel like you're constantly stuck in the infamous toy helicopter level in Vice City.
And you're not alone! 
Look, I know that reading an esports betting guide sounds boring and probably does not fit into your regular gaming schedule, but there are times when you just have to roll up your sleeves and put in the work.
As a gamer you already know this.
However, this guide is also for people interested in entering the eSports community.
There are plenty of people switching from regular sports to eSports betting and we wanted to give both camps a complete introduction into our world. Ready?
A long time ago, in a galaxy, far, far away…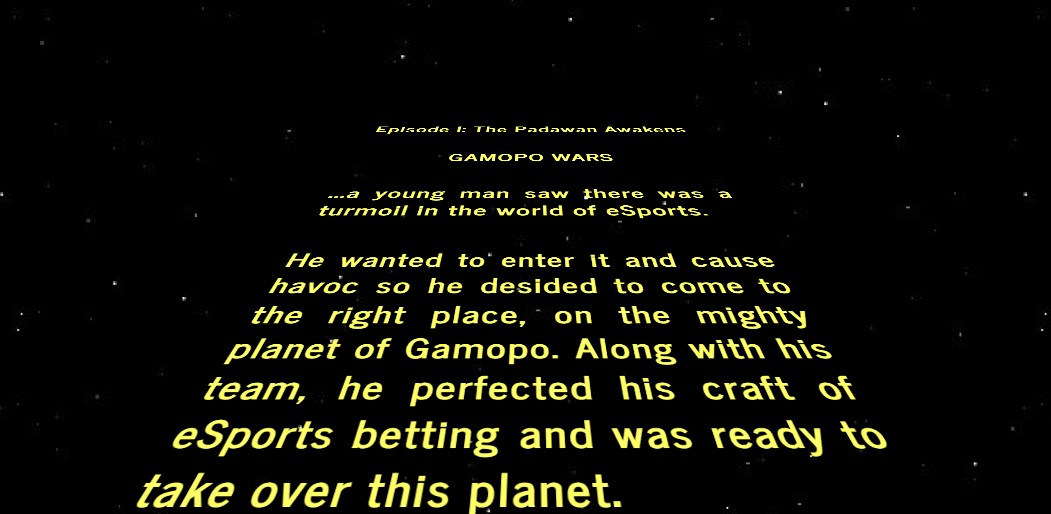 #1) ESports is a blooming market, just so you know
The hype around eSports betting is still in the making, so you've come at the right time.
Our story started with the rise of gaming channels on YouTube and specialized gaming websites like Twitch.
Their popularity was the main culprit behind the biggest revolution in betting history, as many gaming enthusiasts found themselves enticed more to watching matches and replays than actually playing.
The games are action packed and interesting, with plenty of teams, leagues and championships.
That being said, they are also attracting traditional betting enthusiasts, who are always in pursuit of something fun to bet on. So, we could say that it's a win win situation for both camps.
Most popular games at the moment and the ones you can bet on with most betting providers are CS:GO, League Of Legends and Dota 2. These are the ones who'll have the most covered events and the best odds. 
However, the list does not end there and games like HearthStone, Heroes of the Storm, Smite, World of Tanks and Overwatch are becoming betting favorites on their own.
Betting takes place on sports betting sites who are also becoming platforms for eSports betting and have dedicated eSports sections.
Additionally, there are sportsbooks specialized for eSports popping out all over the place and they are also giving the regular betting platforms a run for their money.
So, in the words of yours truly — this market is lit AF.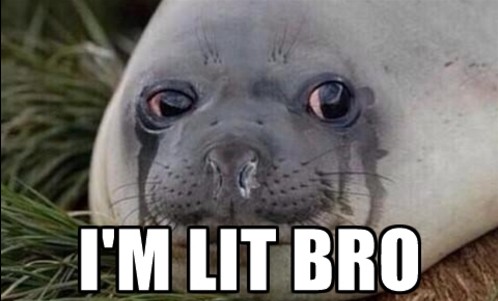 Before we go on to the basics, we strongly recommend that you put in the time and research into your betting, focus on a specific eSport and develop a strong expertise for the game.
Avoid betting on all eSports and keep up to date with all the stats, developments and team updates as well as game updates and developments.
If you are a gamer, start off with your favorite game, one that you are familiar with and work your way up.
If you are not a gamer, then you should pretty much get acquainted with the teams and the latest industry news.
You can do that through our Betting Centers or media outlets, like GosuGamers or The Score eSports
#2) How to Cash in on Your Gaming Knowledge? 
Once you've picked a game to bet on, the next thing is to choose a website to bet on.
Here you have two choices:
Do the research yourself and learn from your mistakes (and money)
Learn from our mistakes and start fresh
If you're impatient, you can jump to our sportsbooks section, where we review all reputable eSports betting websites.
Before you start betting on matches there are a couple of questions you need to look at.
They might be a bit off-putting at first, but taking care of these will save you a lot of hassle down the road. Answering those and doing a little research will do for a lot less frustration and a more enjoyable experience.
The main questions you have to investigate with each website are:
Is the site trustworthy?

Are there any nice promos? (Read that twice, fast)

How good are odds and prices?

What kind of bets can be placed?
Let's take a look into each of these.
#3) Your Betting Operator Needs to be Trusted by Players!
Trustworthiness of the betting provider can be a make or break proposition for every betting enthusiast.
Trustworthy sites are the ones that adhere to strict sets of rules minimizing potential issues and problems. We can sum up the level of trustworthiness for a betting provider in a couple of points: regulation and the buzz.
#4) Always Bet with a Regulated Operator
You should always bet with a regulated sportsbook!
But what is regulation?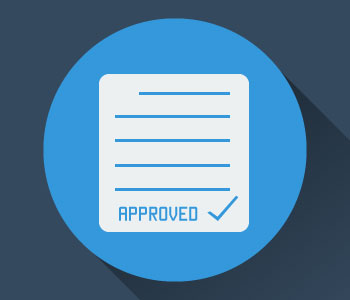 Regulation means that a particular website had to acquire a license, which means they have legal obligations towards someone. Remember, we you don't want to bet like on the Wild West. The big question here is:
Which jurisdiction issued the license (if any) to the online betting provider?
You can usually find this information in the footer of the website. If you're not familiar with the jurisdiction, do a small bit of research as it might be an offshore zone, a well-regulated country market or there may be no license at all.
If there have been player issues with sites regulated under the specified jurisdiction, you won't have to do much more than Google to find potential issues and problems.
When we do a review of the betting site, we always include information about its betting operator license.
#5) The Buzz Makes Sure You Avoid Getting Scammed
The buzz is all about what are actual players saying about the site on social media and on HONEST review sites. 
What kind of availability and accessibility does the site offer in terms of social media accounts and customer support?
You can easily tell the difference between a trustworthy, working site just by examining these factors.
Check out their social media accounts, take a look at the industry forums and make sure you contact the customer support through email, chat and other means available.
You need to think about building a relationship with your provider so your betting experience can be without hitches and as pleasant as possible.
#6) How to Be Good at eSports Betting and Acquire Experience
They say that it can take up to 10,000 hours in order to be an expert at something.
Well, when it comes to betting you can become an expert in much less than that. However, you will have to start out small and work your way up.
If you are not happy, move on. There are plenty of other operators that would be happy to have your business.
Never go "all in" in the beginning, start out small and check how the betting operator is doing.
Make the minimum deposit and place the minimum bet. If you have any questions or problems, post them to support (or ask us) and check the quality and sincerity of the response. 
#7) Register and Get Various Promos and Bonuses
E-Sports betting is a competitive market and every player counts.
You can thus expect to be enticed by various promos and bonuses to sweeten the deal and tie you to a specific betting operator.
The most well-known are definitely bonuses. If used correctly you can expect them to increase your chances of winning considerably, however you would be wise to check their terms and conditions, as some bonuses are better than others.
Most well-known is the First Deposit Bonus usually offering up to 100% of your initial deposit up to a predefined sum.
These are the ones that you will see most often and they will usually have limitations: from 20€ to 50€.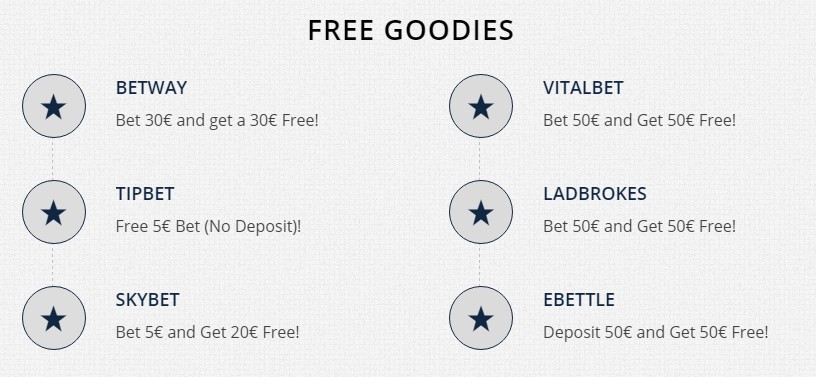 Keep in mind that there are requirements to each and every bonus. Most likely you will have to place a pre-defined minimum amount on the odd larger than 1.70 in order to claim your bonus.
The other popular promos are the so called "free bets" and they are that, bets on which you make no actual deposit and still have a chance of winning.
Like the bonuses they also have a set of terms that need to be met in order for any possible winnings to be cashed out. Usually they are available up to a certain amount and require their own wager requirement.
Some of these bonuses are automatic and there might be some that require you to contact the operator support.
Also keep in mind that there is also a number of loyalty bonuses out there so it might be a very good idea to keep an eye out for emails and other promos from the betting operator so you don't miss anything cool.
You can check out the the best deals by following the link below.
#8) What are Odds and How to Interpret Them
So what are odds?
They are the reflection of a probability of a certain outcome in an event.
The betting providers are the ones who set the odds for various events including eSports events, and you are the one who places the bet and the money you bet is called the stake.
The bottom line:
The odds reflect how much you will win from the bookmaker if your prediction is correct.
Quick example:
If you place a bet on an odd of 4.0 (decimal odd), in case you win — for every € staked you will receive 4€.
Another one:
If you stake 20€ on a 4.00 odd, you will win 80€.
Put in practice, this actually means that you will have a total of 100€ on your betting account, including you original 20€ stake.

The lower the odds, the more obvious the outcome, for example if the odds are 1.1 on a team to win, that means that the betting operator believes that team will most likely win and will typically be facing a much weaker opponent.
Odds are also often called prices and they can vary from one betting provider to another, so make sure you find the provider whose prices you are happy with and can make you a win.
#9) Pro Tip: Always Try to Find the Best Odds!
One of the things that you will find yourself doing (except slav squatting) is tracking down the websites with the best odds.
As we mentioned before, not all providers give the same odds and you should always check around both with us, and on the provider websites themselves.
As you develop your expertise you will know exactly which wagers you want to make and when you do, make sure to check around to find the best odds for that specific bet.
The differences in odds on offer can be up to 50% and more, and in case you win that is free money in your pocket with the same bet.
Additionally, you will receive even bigger commission when betting on multiple matches at once.
#10) To be Successful, Learn to Bankroll
Your success in eSports betting will greatly depend on your ability to control yourself and your budget.
Set aside the amount of money you are willing to bet (and that you can afford to lose) and bet only with that allotted amount. We'll call that your bankroll.
Never, ever bet under the influence of drugs and alcohol. There is a reason why Las Vegas casinos provide complimentary drinks to their patrons.
Always keep in mind that you have to strict to your selected strategy and keep the emotions at bay.
Your bets should always remain at the amount you predetermined in advance, never let a few bad bets make you increase your wagers in spite of your plans.
If a specific strategy is not working you can always chose another, stick to it and eventually you will make it if you stick to your budget and control your bankroll.
Also never ever bet under the influence of drugs and alcohol, there is a reason why Las Vegas casinos provide complimentary drinks to their patrons.
#11) What kinds of bets are available on eSports Betting Websites?
That would be: match winner, handicap, in-play bets and special markets. 
At the moment, match-betting is widely supported by various betting operators and is the most popular type of eSports betting.
In many ways the industry is in its infancy so there are not a lot of advanced betting options around, that are true and tested. 
With eSports you will most likely be able to bet on regular betting options, such as match outcome or a score or various combination and options available on tournament bets, such as who will be the world champion or win a specific place at a tournament or a specific score.
You are also able to bet on multiple events at the same time and if they are all placed on a single slip, the individual odds will be increased in proportion to each other and you can easily get odds of 10, 30 and more if you are correct in predicting the outcome in the entire slip (all the events you bet on).
#12) How to Deposit Resources to Your Account
Here, as in many ways, eSports betting is practically identical to traditional, online sports betting.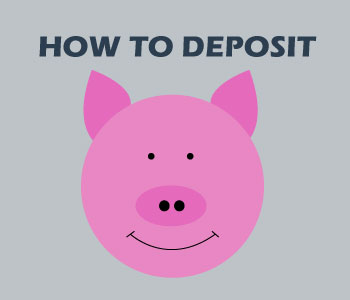 You can fund your account and cash out from your account using just about any major financial instrument, depending on your betting operator.
If you've ever bought in-game items, like skins, then this should be exactly the same. 
For the time being, the most popular ways are definitely the ubiquitous Credit/Debit cards, where MasterCard and Visa are the most widely used.
They provide good security, paired with ease of use and familiarity for the betting enthusiasts.
For example the same card you use for purchasing games or online subscription can also be used for eSports betting.
Usually you will be able to deposit without any glitches however do keep in mind that AMEX users usually don't have as easy of an experience and are prohibited from depositing.
Also some banks place limits on deposits and withdrawals both in the numbers and the amounts.
Have in mind that once you deposit, you are actually funding your player account so wins and losses will be visible on the player account — not your bank account, or online wallet account.
In order to receive your winnings you will have to withdraw them to the instrument of your choice. This is usually done through the same channel you used for depositing, but you can further specify your preferences from your user profile. 
#13) If You're Into Alternative Payment Methods
There's lots of people out there (including myself) who are not comfortable with giving out their sensitive CC information to third party websites.
For freaks like us, the best solution is to get a virtual wallet account/card and use that to fund all online payments, including betting.
Most popular alternative payment methods are virtual wallets, primarily Neteller and Skrill.
Both boast quick processing times and easy access to their services. They are also both free to get started with and they'll even send you free cards to your address, usually you'll just have to pay a couple of euros for shipping. 
Keep in mind that you might have to provide proof of identification either to the virtual wallet or the betting operator or both.
So, maximum seriousness here guys. Don't send them pics in Borat's swimsuit from the last years Halloween. 
Operators also accept some or all of the following:
ECheque

IDebit

Bank Transfers

EntroPay

PaySafe

Moneta.RU

Instadebit

Webmoney
Keep in mind that these payment methods may or may not be available for both payment and withdrawal and all come with their specific limits, restrictions and terms of use.
In our experience the most common complaint are long withdrawal times and a lot of times these happen because the user failed to provide proof of identification and other documents to comply with international law.
I strongly suggest you check and double-check the ones you plan on using and, if necessary, clear all possible issues with customer support before using them.
#14) How to Withdraw Money From an Operator
Withdrawals can usually be made to the same financial instrument as the deposit, however you will need to check this depending on your betting provider, country of residence and the payment method.
Typically the provider will also have a small waiting period before the withdrawal is made available and there might be a small fee involved.
Some providers will also provide you with a number of free withdrawals so make sure to check that out too.
As with the deposits the most popular again are debit/credit cards with Visa and MasterCard leading the way. Amex users will again be unable to make withdrawals.
There are also withdrawal limits, depending on your method of choice and you would be well advised to check them in advance.
Have we missed out on anything? Let us know and we'll add it ASAP. Salute!
Additional resources: