It was exactly three weeks ago when we decided to do something of greater good to the eSports betting community and, after 10 minutes of NSFW ideas involving Trump and unicorns, we came up with an instant winner: why don't we just poll our visitors and see how they ended up betting on eSports.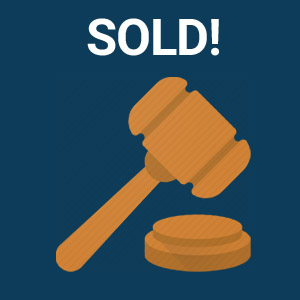 Because, let's face it – analytics are good and all but they're not telling you the story of real people, traveling through miscellaneous websites on their way to their next adrenaline fix.
Which is basically what this website teaches you to do, through betting on your favorite video game.
But does a betting website have to just be about busting out countless match predictions and praying to God that your readers will not take revenge if they lose money?
No. On the contrary.
We conducted a poll on visitors from United States, Canada, Sweden, Germany, Portugal, Brazil, Australia and Poland. Have in mind that we are a fairly new website so we had to settle on these countries and a limited, but statistically relevant, sample of 1,000 unique users.
We asked our Troopers (that's what we call our visitors, crazy, I know) an open-ended and anonymous question:
How did you get started with eSports betting?
Soon enough, the replies started rolling in.

Two weeks and one kick-a** blog post later, we had enough data to start thinking about analyzing all of this.
The poll was open ended so there was a lot of junk in the PDF report we got from our survey app, however, there were plenty of actionable replies as well.
We dug through and found 3 clusters that make out a total of  73% of surveyed visitors.
Here is what we discovered: 
42% of eSports betting enthusiasts have gotten into it through skin betting
19% started off with real money betting, without fiddling too much with skins
12% started by playing free-to-play fantasy eSports and then worked their way to real money betting
Needless to say, this gives us plenty of meat to play with. And that meat involves customer journey.
The majority of the polled Troopers have clearly stated their involvement with famous CSGO skin gambling websites (mainly CSGO Wild), which they still praise as "the most fun thing you can do with skins". Obviously, there is still no clear distinction in everyone's mind between gambling and match betting, which are essentially two very different activities.
The second biggest group, counting a total of 189 users, has started with real money betting. They claim Reddit to be their main source for that, as they used to predict matches at a, once-popular, CSGO betting subreddit. Their main purpose of visiting Gamopo is to find the next best place to open an account and compare bonuses.
The fantasy group (the 12 per-centers) are mainly LoL players who have played (or still playing) Fantasy LCS.
Therefore we can now confidently state the 3 main eSports when it comes to eSports betting (at least according to our visitors):
CSGO
LoL
Dota 2
If you found this information interesting (and you should) give us some love and share this post with your friends and family, but give us a favor and skip your parents as they will probably file a cease and desist lawsuit against our website. Just stick to your crazy uncle and all is fine.
Comments
comments
https://www.gamopo.com/wp-content/uploads/2017/01/csgo-skin-betting-real-money.jpg
321
845
Alpha Trooper
http://www.gamopo.com/wp-content/uploads/2016/09/GamopoHeaderLogo78.png
Alpha Trooper
2017-01-24 16:52:54
2017-01-26 15:40:28
We Polled 1,000 Users. Here's What We Found out About eSports Betting