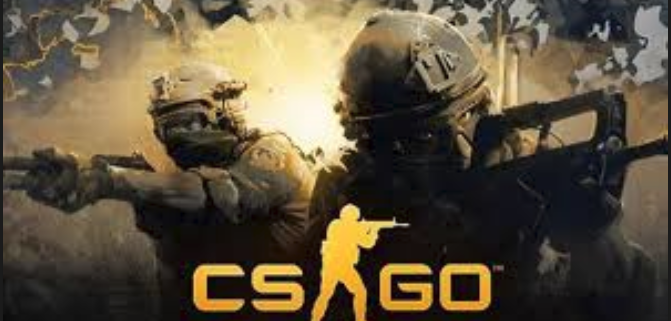 A lot of Reddit threads and YouTube videos have emerged about CSGO, all of them were titled "Is csgo dying?" In this article, we will go over some of the statistics and opinions about the current state of Counter-Strike:Global Offensive.
CS:GO PLAYER COUNT
If we take a closer look at SteamCharts, we can see a lot of green and red there. However, before we get straight into the numbers, you have to understand that CS:GO has the most competitive type of player, who invested a lot of hours into the game. On the other hand, there are also a lot of casual players, who will switch between CS:GO, Fortnite, PUBG and other popular titles. That is the main reason why most of the games have their ups and downs when it comes to player count.
PLAYERUNKNOWN'S BATTLEGROUNDS vs CS:GO
PUBG has a huge player base, with an all-time peak of over 3 millions players. On the other hand, CS:GO had over 850.000 players playing the game in the same time period. This means that PUBG has 3.5 times more players than Counter-Strike:Global Offensive.
GENRE
Counter-Strike:Global Offensive has been around for a long time now, and it does not offer anything new, especially in the last few years. However, battle royale games are a brand new thing, and they will attract a lot of casual players. But, battle royale games are not as competitive as CS:GO, once you have spent hours on a battle royale type of game, you will definitely get fed up with it, because most it is a repetitive process: jump down, loot, run, shoot. While Counter-Strike:Global Offensive is nothing like this, there are no similarities in each particular match.
From my personal experience, most of the PUBG players give up once they accumulated around 500-700 hours, however, there are players who spent over 6000 hours playing CS:GO. Personally, I have around 3000 hours in CS:GO, and I know every corner of it. However, I tried PUBG, and I found it very interesting at first, but as I said above it got very repetitive and I gave up once I had around 250 hours.
WHAT CAUSED CS:GO TO LOSE ALMOST HALF OF ITS PLAYERS
If you ask me, all the blame is on developers, Valve. They made a lot of unpopular decisions lately, and this cost them a lot of players.
OFFICIAL MATCHMAKING & CHEATING
Firstly, official matchmaking is still stuck with 64-tick servers, which are awful to play on, that is the main reason why a lot of players are switching from official matchmaking to the third-party organizations, such as Faceit and ESEA. Secondly, cheating is a very big problem, not only in Counter-Strike:Global Offensive but in the entire gaming community. CS:GO is using VAC(Valve anti-cheat system). To be honest, it totally sucks. There are a lot of cheaters in competitive games, and they are barely ever banned, which causes people to quit.
CONTENT/NO CONTENT
If you are a veteran in CSGO, you probably do not remember when was the last time something relevant was added. However, as of late, a new gun was added to the game, but it does not provide much of a comfort. We also received a new HUD update, called Panorama, and it brought more harm than good. A lot of people are experiencing fps drops because of it(me included, and I have a decent PC). What I simply can not understand is why go live with something that is not polished, and it is causing problems for most of the players. There has been 344 since the last operation. There are no plans on introducing new one anytime soon, so I am wondering, what are casual players supposed to do when they get bored on matchmaking?
TOXICITY
Developers never managed to solve this mystery. This caused a lot of competitive players to quit CS:GO. It feels like they never had quality support on this topic, as developers were taking no actions against toxic players. If they were to implement certain punishment in order to prevent trollers and toxic players, most of these types of players would probably think about their actions before they ruined the game for others.
Why not do something similar to Dota 2, place toxic and AFK players in the lower priority, and let them climb back with the similar type of players.
SKIN INDUSTRY
Ever since skins were introduced to Counter-Strike:Global Offensive, the game popularity was rising. A lot of gambling websites started popping up. They were mainly prioritized as skin jackpots or roulette websites. They have created a huge market for CS:GO skins, and a lot of casual and competitive type of players were gambling in one way or another. After a couple of cease and desist letters, most of these types of websites decided to seize their operations. But, a new type of gambling emerged afterward, case opening websites were gaining a lot of popularity. Websites like hellcase.com, datdrop.com were earning a lot of money, but after the latest trading update, a lot of these type of gambling websites shut down their services as well.
All that we are left with are trading websites. The most popular one is definitely cs.money. It seems like they are the only type of skins exchange that survived, mainly because of the 8 days trade ban after each traded skin.
SKIN GAMBLING MADE CS:GO EVEN MORE POPULAR
In 2016, skin gambling was very popular. There were a lot of YouTubers(mostly casual players) gambling skins on regular basis. There was a lot of money in this type of industry, and new gambling sites were appearing every single day. As most of these earned tons of money, they sponsored a lot of giveaways made by famous CS:GO streamers, which attracted even more players and viewers.
If we take PhantomLord as an example, he accumulated over 45.000 concurrent viewers while he was gambling. Mostly because he would make a random $1000 knife giveaways on regular basis. However, he got greedy as he started rigging percentages in order to attract players to the site because when he played it seemed easy to win. He might be one of the reasons why certain actions were taken against skin gambling websites, but the main one was definitely underage gambling.
COULD NEW CS:GO(SOURCE 2) TURN THINGS AROUND?
Lately, there have been a lot of rumors about a new CS game. CS:GO was released in late 2012, which makes him 6 years old now. The engine is relatively old, graphics are also kinda out-dated. The only logical explanation would be a new game with a new engine.
It would definitely be a refreshment to all the Counter-Strike enthusiast, a new game would probably attract over 1.5 million players from what I think.
CONCLUSION
Counter-Strike:Global Offensive is a huge title in the gaming world. A lot of people played either original Counter-Strike, or CS 1.6, Counter-Strike Source, or the last addition to the CS family CS:GO.
CS:GO could use some type of refreshment, mainly in the content department. As I mentioned above, the last mission was active almost a year ago. Furthermore, problems with cheaters and toxic players are still not solved, and they need to be addressed in the near future.
However, everything is not so dark for Counter-Strike:GO. The game has a very stable player count, almost every month they average around 300.000 players, which is a great number for a game that is becoming old. A lot of tournaments, leagues and big prize pools are also attracting a large number of professional teams, players and sponsors, and in the end viewers. Let's not forget that the last major had over 1 million concurrent users watching the final match.
So no, in my personal opinion, I do not think that CS:GO is dying, or that it is going to die anytime soon. There are a lot of new games released, even on monthly basis, and logically some players will switch to those games, but eventually, they will come back to Counter-Strike:Global Offensive, because this is a very unique game. There is nothing sweeter than hitting a Juan-deag, or one tap with an AK-47, no other games can offer that. However, there is a lot of room for improvement, and I believe that something will be done in order to fight versus cheaters and toxic players.
https://www.gamopo.com/wp-content/uploads/2018/10/image1-3.png
369
671
ryan nowe
https://www.gamopo.com/wp-content/uploads/2018/10/43049735_2190022561248158_4641806417915805696_n-277x300-80x80.png
ryan nowe
2020-08-28 15:49:03
2021-01-23 16:55:08
Is csgo Dying?