We're less than 2 weeks away from RLCS Spring Major 2022 kicking off. The stage is set and the spotlight is on the 16 teams taking part this time. Of course here at Gamopo, our aim is to provide our audience with all of the information they need to make safe bets. So without further ado, here's all you need to know about the upcoming RLCS Spring Major 2022!
Dates & Location of RLCS Spring Major 2022
The Spring Major is the last stop before we crown a victor at the World Championship. The event will kick off on 29th July and end on the 3rd of next month. Despite it being a pretty short event, the stakes are pretty high. The entire competition will take place in London, United Kingdom at the Copper Box Arena. With the event following a 3v3 format, let us now take a look at the teams that are participating.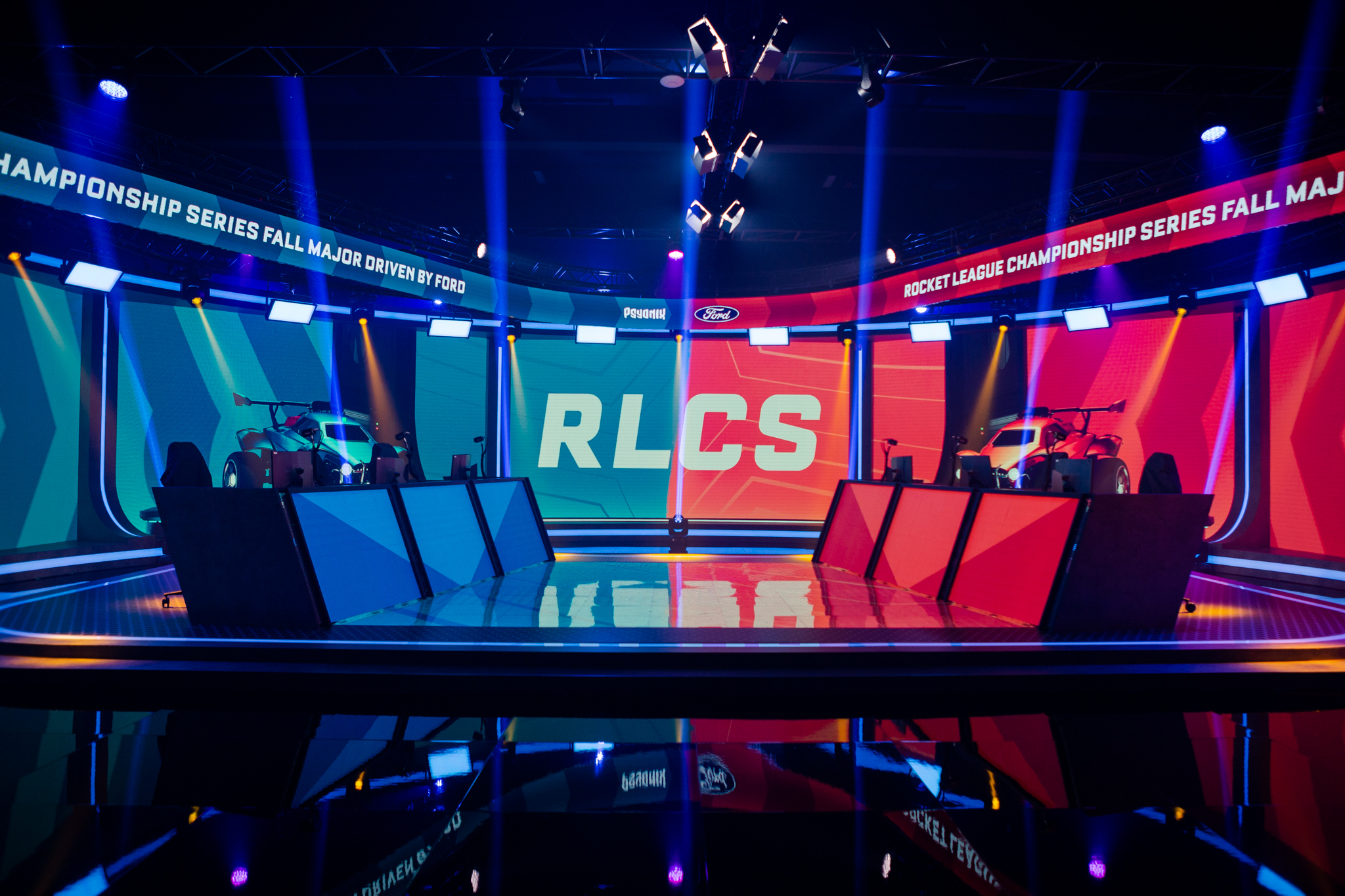 Participating Teams
16 of the top teams from around the world are representing 6 different regions this time. Along with the names of the teams, a short description should let you know about the looks and feels of their respective regions. Let's take a look at the teams that will be fighting it out for the prizepool of $300,000:
North America
G2 Esports
FaZe Clan
Version1
SpaceStation Gaming
Team Envy
As expected, the North American lineup of teams is fierce yet again. However, the absence of NRG is sad to say the least. They had a rather disappointing Spring split and as a result, can't make it into the competition this year. Team Envy wouldn't mind that at all though. All four among G2, FaZe, Version 1, and SSG were present at the Winter Major last time and would look to give the rest a run for their money. But all eyes are on G2 as they would look to defend their Major title.
Europe
Team BDS
Moist Esports
Team Liquid
Karmine Corp
Endpoint Esports
The teams of Europe are strong in their own might. Like NRG, Dignitas will be on the sidelines at this Major too. They did, however, qualify for the World Championship. Team Liquid has been underperforming for quite some time now but will be looking to turn things around this time. In the case of Europe, Moist Esports (previously Team Queso) and Team BDS are the ones to look out for. Both the rosters have picked up multiple titles this year already and they will be looking to add more to their trophy shelf.
Oceania
Kansas City Pioneers
PWR Esports
Oceania is home to some fierce competition thanks to Pioneers, PWR and Renegades. The Renegades will be sitting it out this time despite them being at the top of the rankings table for Oceania. That might change since the other two teams will be grabbing vital points from the Spring tournament. However, that's based on the assumption that they will pick up a few wins against other teams. There's no guarantee of that happening thanks to the level of competition this year.
South American Major
Furia Esports
Team Secret
Furia and Team Secret are deservingly coming back to this Major as well. Furia was the first South American team to reach tip six at the Winter Major. They were super close to reaching top four but lost to Moist. They will be looking to at least replicate their level of success at the last Major.
Asia Pacific
The hopes and dreams of Asia lie on the shoulders of Gaimin Gladiators. Gaimin has tried multiple times before to make it to the Major but fell short to regional rivals. However, they persevered and this time they're making their Major debut.
Middle East & Northern Africa
Team Falcons are relieved to make it to the Spring Major and for a good reason. They were denied their visas at the Winter Major despite qualifying for the event. This led them to transfer organizations and to set things straight. Now they're back with new vigor and will be looking to make a mark.
Opening Matches & Predictions
The opening matches barely come with good news for the debutant teams. Let's look at the opening matches of the RLCS Spring Major 2022:
G2 vs Gladiators
Prediction: G2 win
Furia vs Karmine Corp
Prediction: Furia win
Version1 vs Endpoint
Prediction: Version1 win
Moist Esports vs. Envy 
Prediction: Moist win
Team BDS vs. Team Secret
Prediction: Team BDS win
SpaceStation vs Pioneers
Prediction: SpaceStation win
FaZe vs PWR
Prediction: FaZe win
Team Liquid vs. Falcons
Prediction: Falcons win
Interested in Rocket League betting? Why don't you head down here to learn more about Rocket League betting!
However, don't let the opening matches demotivate you. Majors are always there to keep you at the edge of your seat and this one should be no different. You can catch all the action live on the official YouTube and Twitch channels with each day beginning at 11 AM EDT.
https://www.gamopo.com/wp-content/uploads/2022/06/2022.png
1080
1920
ryan nowe
https://www.gamopo.com/wp-content/uploads/2018/10/43049735_2190022561248158_4641806417915805696_n-277x300-80x80.png
ryan nowe
2022-06-18 09:32:16
2022-06-21 16:53:41
All you need to know about RLCS Spring Major 2022